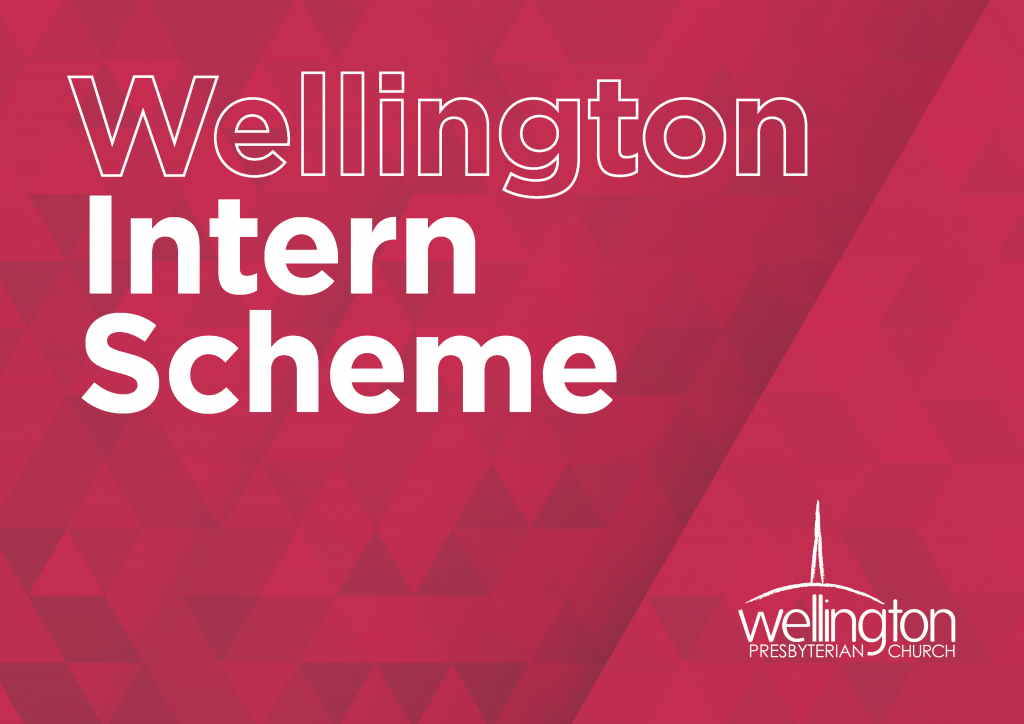 ABOUT WELLINGTON CHURCH
Wellington is a large yet warm, welcoming church just outside the town centre of Ballymena. We are a modern Presbyterian church, with family and community very much at the heart of what we do. The vision of the church is to see people 'COME' follow Jesus, 'GROW' as disciples of Jesus, and 'GO' share the truth of Jesus with others. Within the church there are many different organisations so there is lots to get involved in.
As a church we are offering a year long internship which will begin in September 2021.
---
WHO IS IT FOR
This internship is for anyone aged 18-25 who has a heart for serving the local church and a passion to see others grow in their walk with God, along side a hunger to grow in their own love and knowledge of Jesus. This is an opportunity to experience different aspects of church service, however the main focus of the internship will be on children's ministry.
---
WHAT YOU CAN EXPECT
Like many churches, we are in the process of planning for life post Covid. This is a huge task, yet it is exciting to see what direction God will take us as a church. Over the year you can hope to:
Be encouraged to grow in your own personal walk with God.
Have the opportunity to pour into various organisations, with the main area of focus being children's ministry.
Develop your leadership skills through hands on experience and training opportunities.
Develop new ideas and opportunities,
Attend outside training and conference days.
Have the opportunity to link up with Interns from other churches and organisations.
Work closely with our ministry team.
---
WHAT IS EXPECTED OF YOU
As a church intern there are number of things we would expect of you as a church. You should be:
Willing to attend Wellington as your church for the year.
Devoted to fulfilling your hours each week.
Determined to learn and develop as a leader.
Committed to working within the Christian ethos of our church.
Able to work as part of a team.
Attend weekly Ministry Team meetings.
Willing to get involved in our kids ministry activities both in the church and the community.
Accountable to our Kirk Session & line managed by our Youth & Community Worker
---
OTHER INFORMATION
This internship will be maximum 25 hours a week which will run for 12 months.
Duties involved in this role will include weekend/evening work.
This is a non salary role, however there is also no cost for you.
You are recommended to have a job outside of the internship, however only if it doesn't interfere with your ability to be committed to your 25 hours a week.
The church will reimburse you for any expenses incurred while undertaking your duties which will include milage.
Having your own transport will be important for the role.
We can assist you in finding accommodation if required
---
MESSAGE FROM A PAST INTERN
"I can't think about my internship year in Wellington without a massive smile on my face! I really enjoyed being able to participate in the life of Wellington and serving young people. It was great to see how another church engaged in ministry and gave me new ideas to take into my ministry situation. I also enjoyed being able to worship in Wellington and spending time with the staff team as these things helped me to grow in my own relationship with Christ. My internship year was incredibly formative, challenging and enjoyable. It allowed me to see where God was leading me and taught me the joys and the challenges of ministry-things that are now so important to me as I serve in full time Children's ministry."
Stephanie – Associate for Childrens' Ministry (High Kirk Presbyterian)
---
If you have any questions please feel free to email our Clerk of Session Geoff Marshall – geoffreymarshall@hotmail.com