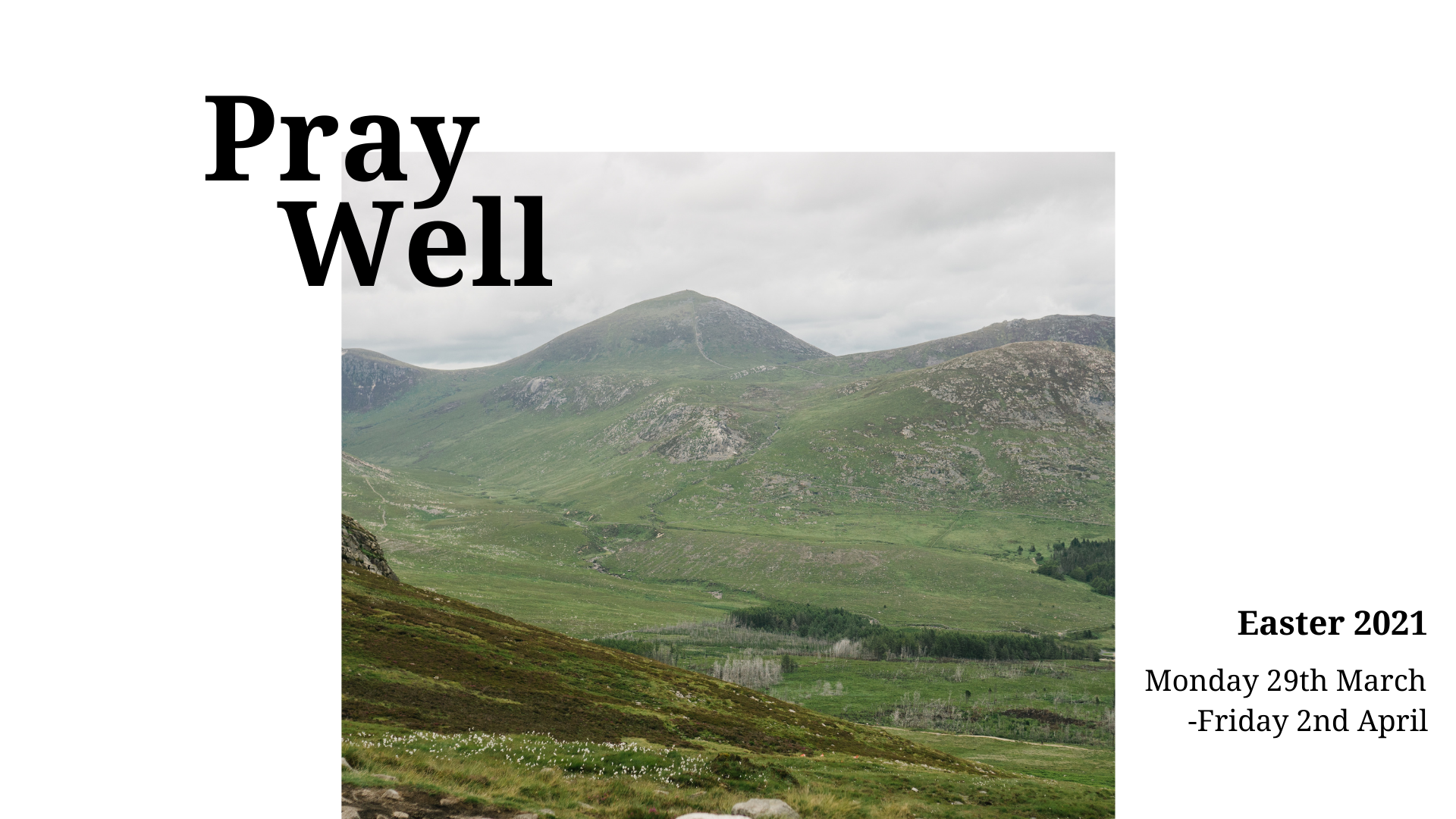 Thursday 1st April
Pray Well for COMMUNITY
We invite you to read Matthew 26:26-30 & 36-46 or listen:
In Gethsemane, Jesus was in deep anguish.  He had taken three of his close friends to keep watch with him. And how did they support him in this most agonising moment? They fell asleep.
If he knew they would fall asleep, why bother taking them? He wanted to be with them.  The Last Supper likewise demonstrates his desire to be with them, even Judas who would betray him, and Peter who would deny him.
In John 17 we find Jesus' prayer for believers.  Verse 24 says, 'Father, I want those you have given me to be with me where I am'. In these hours before his arrest, and then crucifixion, his mind is on what he came to do – to bring us back into relationship with God, and to one day be with him in heaven.
Praise him for his wonderful love for us. Though we are so underserving, yet he draws us near.
Pray that we would love people as Christ does, that we would desire to serve our communities.  May he give us generous hearts and open hands.
Today, let's pray especially for our local community of Ballymena. We thank God for the ministries of Helping Hands and Re-story, that are showing God's love to people in practical ways.
In this video, Jim Winters gives some details of his experience volunteering in the Re-story team.
Give thanks for all the volunteers working tirelessly and for those in the congregation who donate items generously. Praise God for the doors he is opening, and the connections being made. Pray for those helped through these ministries, that they would know there is a God who created them and loves them.
If you are able, adopt a different posture during prayer today, for example you could pray on your knees, with your hands open or pray audibly.
'This is my blood of the covenant, which is poured out for many for the forgiveness of sins.'
Matthew 26:28
We would love you to get in touch with us to let us know how you have seen God at work in your life or if there is anything you would appreciate prayer for.  Please let us know using the form below.