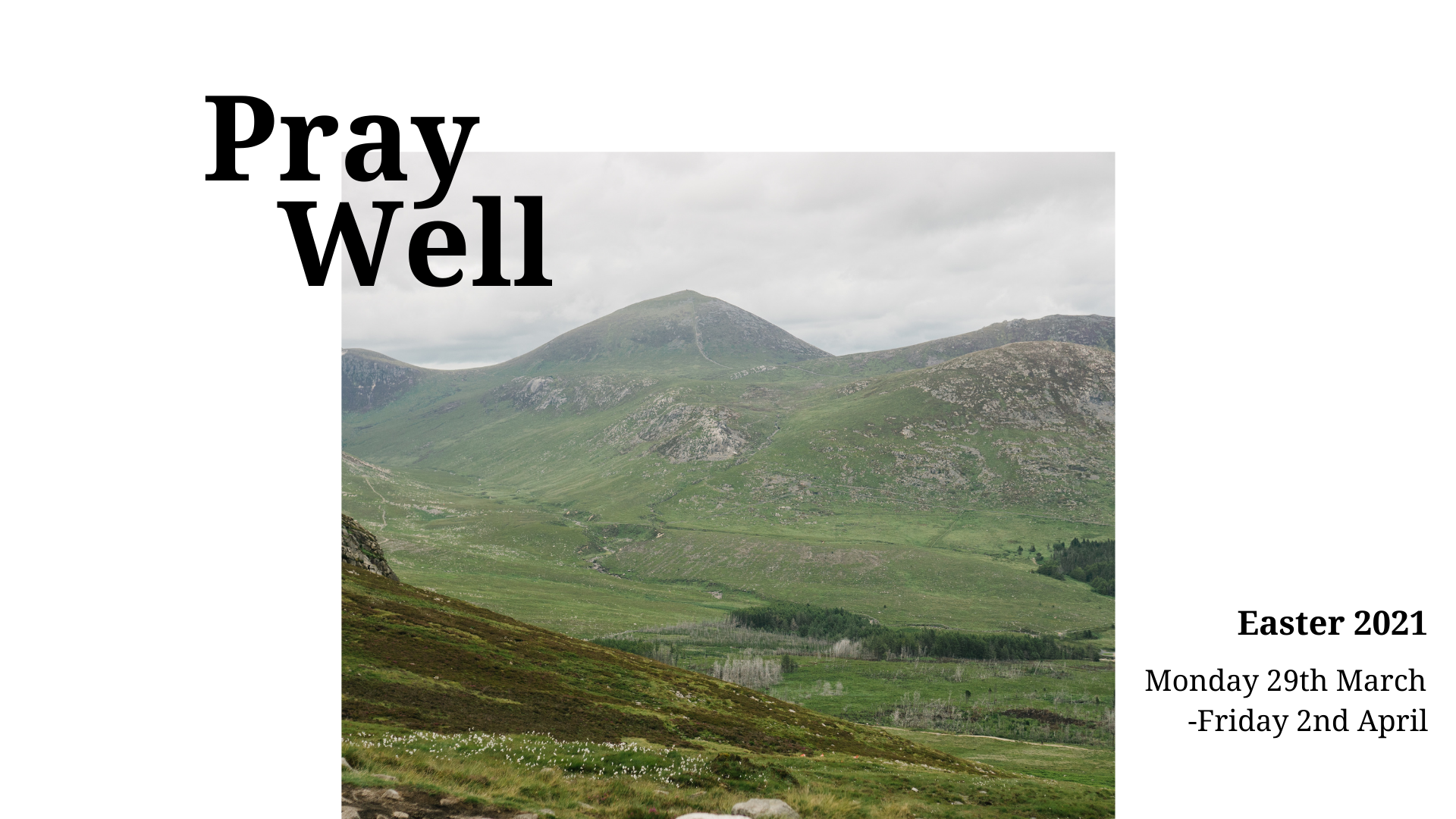 Tuesday 30th March
Pray Well for JUSTICE
We invite you to read Matthew 21:23-32 or listen:
Have you ever noticed how often the Pharisees show up trying to catch Jesus out? In the final few days before Jesus has to face the cross, they are intensifying their efforts to trap him.  They fail to recognise the wonderful things he is doing and the authority with which he teaches.  They also continually find ways to heap burdens onto the people. They were putting barriers in the way of people's access to God and excluding those they considered poor and unworthy.
Jesus, however, was welcoming in all those the Pharisees despised. He told them, 'The tax collectors and the prostitutes are entering the kingdom of God ahead of you'.
Praise God that he welcomes in all those who are poor, oppressed, captive, and side-lined.  He lifts off the burdens that have been heavy on them.
Today, please pray about the invaluable work of Tearfund who partner with local churches around the world to bring restoration to those living in poverty.
Also, please pray for Lauren Agnew as she serves with International Justice Mission. IJM works throughout the world, but Lauren's main work is to combat human trafficking in Romania.
Send a text or email to someone you've been praying for.
'The Lord is near to all who call on him, to all who call on him in truth.'
Psalm 145:18
We would love you to get in touch with us to let us know how you have seen God at work in your life or if there is anything you would appreciate prayer for.  Please let us know using the form below.