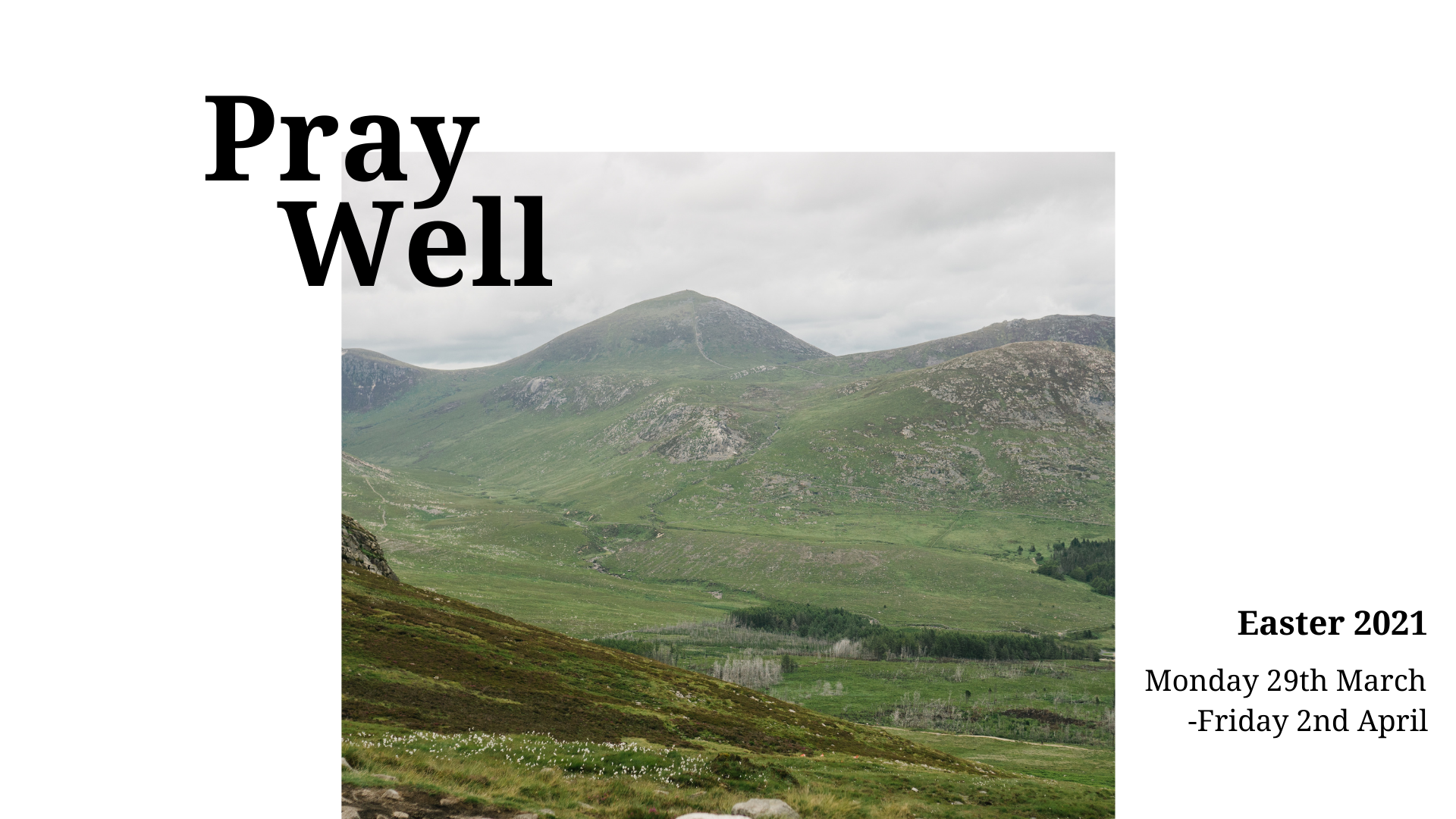 Wednesday 31st March
Pray Well in TOUGH TIMES
We invite you to read Matthew 24:1-14 or listen:
Do you ever look around and think the world is in chaos? This past year, especially, has thrown us into uncertainty and difficulty. And yet, we shouldn't be surprised.
Jesus foretold the future distress that would come, both in terms of physical disasters and the persecution of believers. Yet through all of these things, the Good News would spread to the ends of the earth, before Jesus' return.
As we pray today, let us rest in the knowledge that nothing that is happening has taken God by surprise, and that he continues to hold all things in his hands.
Let us be stirred to pray for all those who are in great distress through this pandemic. It is something that is on our minds so much, so let's turn those anxious thoughts into prayers. Pray for those who are ill and for all the frontline workers.
It is also easy to forget the many other things that people may be struggling with. Pray today that God would give them strength and that they would trust him in the midst of their suffering.
For your particular prayers today, please remember Veronica and Ghassan and family in Beirut, Lebanon. Beirut is going through great distress.  The explosion last August left 300,000 people homeless at a time when their economy had all but collapsed and Covid-19 was rampant.
Listen to how God is asking you to respond in some practical way for someone affected by Covid.
'The Lord is close to the broken hearted and saves those who
are crushed in spirit.'
PSALM 34:18
We would love you to get in touch with us to let us know how you have seen God at work in your life or if there is anything you would appreciate prayer for.  Please let us know using the form below.