In line with government guidelines the Church complex will be closed to the public during the period 27th November – 11th December.  
SUNDAY 13th December 2020 – Registration
Online Registration to attend our 9.30a.m. & 11.30a.m. services opens at 12.30p.m. on Sunday 6th December & closes at midday on Tuesday 8th December.  Please click the button below between these times if you would like to register for one of these services.
DRIVE-IN CHRISTMAS CAROL SERVICE
We are planning to hold a Drive-In Christmas Carol Service at Ballymena Showgrounds on Saturday 19th December at 7p.m.  To register for this event please click on the button below & enter your details.
Our Sunday Service will be live streamed. Please join us by clicking on the link below at 11 a.m.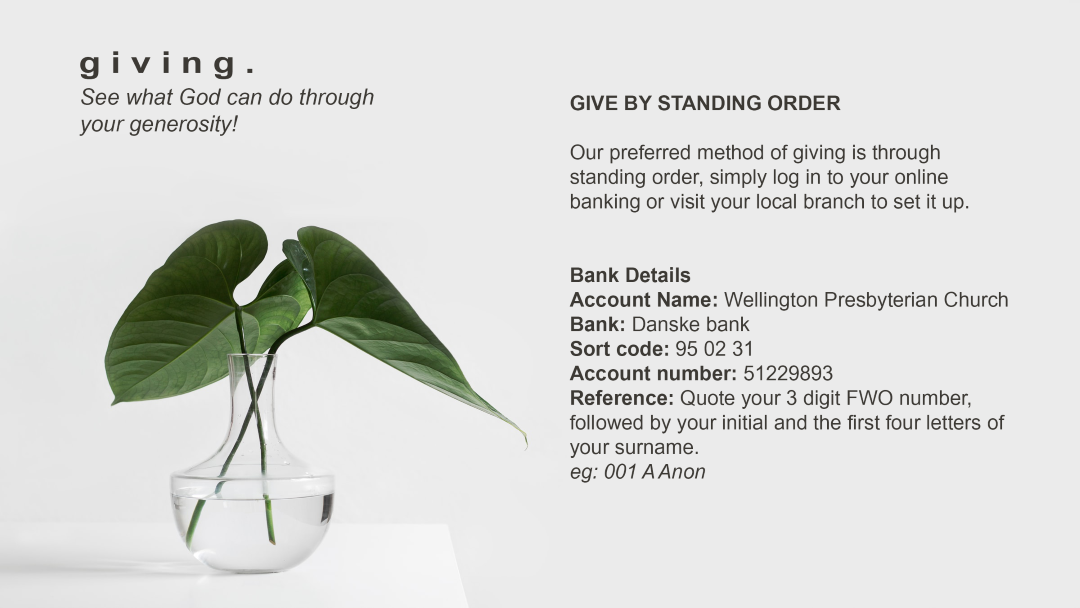 In the last of our Prayer Time videos, Victor encourages us to pray for the Holy Spirit to lead us to tell others about God & to listen.
read more
Wellington Presbyterian Church
28 Sourhill Road
Ballymena
BT42 2NB
T: 028 2564 7185