PCI have announced that for a limited period (from Friday 8th January until Saturday 6th March inclusive – subject to review in late February) all in-person church gatherings should not take place. However we can still gather for worship online so please join with us via live stream at 11.30am each Sunday.  Also, it would be great if you could plan to join our midweek bible study/prayer time on Wednesday evenings at 8pm also via live stream.
Our Sunday Service will be live streamed. Please join us by clicking on the link below at 11.30 a.m.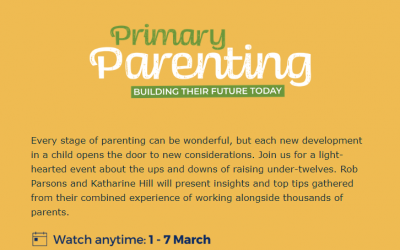 Care for the Family are releasing recordings of their events from last autumn. This event for Parents of Primary School children is available to watch between 1st & 7th March. To for more information & to sign up to watch this event please click the button...
read more
Wellington Presbyterian Church
28 Sourhill Road
Ballymena
BT42 2NB
T: 028 2564 7185